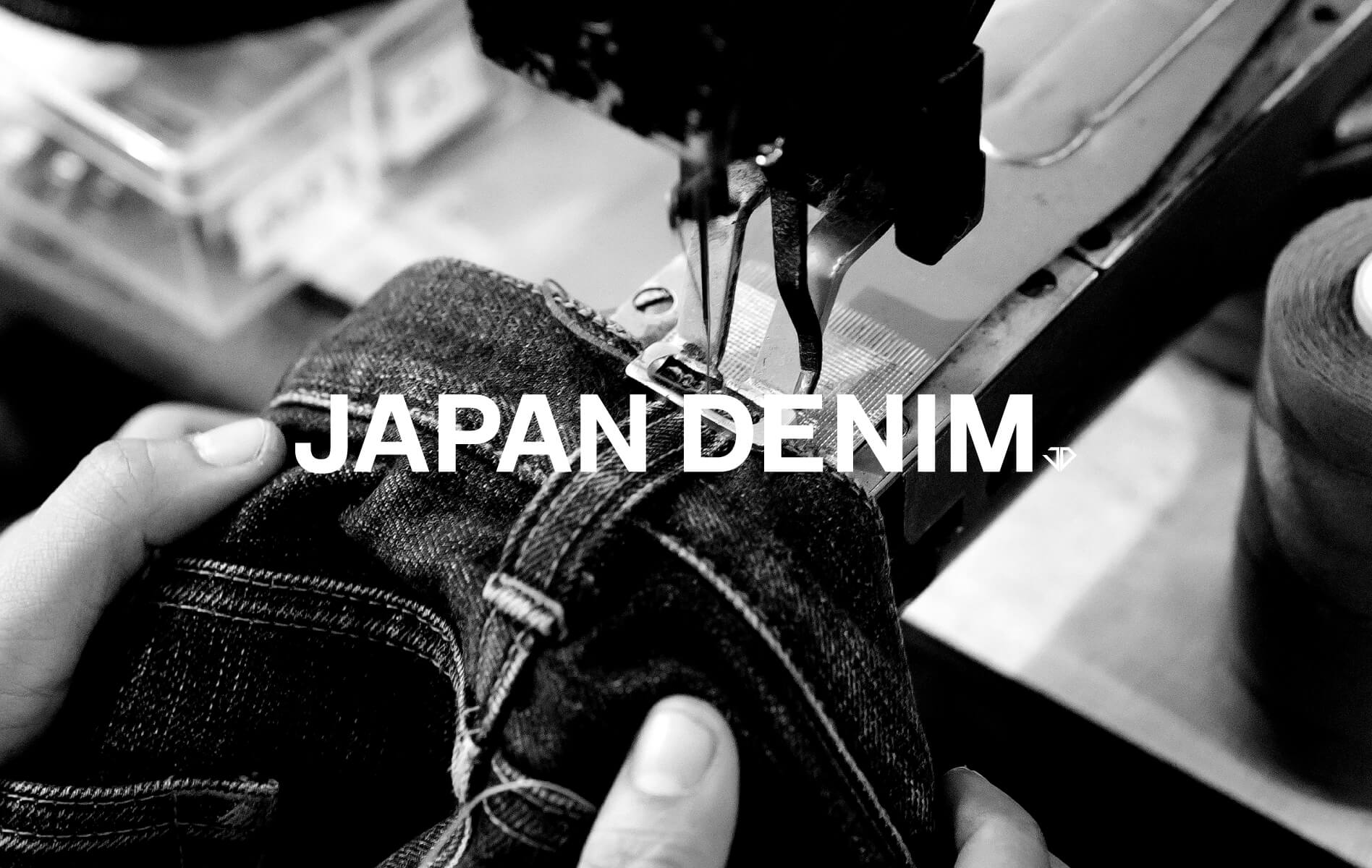 JAPAN DENIM is the creation of
uncompromising quality Denim from Japan.
In Bichu Bingo area around Fukuyama-city (Hiroshima prefecture)and Ibara-city (Okayama prefecture), which is said to be such an unknown denim "sacred place" as produce 80% of the domestic denim, beyond 70 denim related business companies gathers.
The denim quality, manufacturing and technology in there is highly sophisticated so that overseas famous brands asking for manufacturing and finshing process.

"JAPAN DENIM" is the denim brand, as it is the combination of the world class denim manufacturing skills and the famous designers makes this denim collection to be said unprecedented.

This our new attempt to expand the Japanese denim as sustainable development possibilities domestically also internationally.
MISSION
Its aim is to increase the quality, technical proficiency and value added of production denim both within the country and internationally, stimulating the industry to be branded as the Holy Land of denim.
Traceability disclosure of production areas

All products are tagged with a label disclosing the company behind the item's production and the area in which it was produced. A QR code is also printed on the label. Owing to the increased transparency about companies that are involved in the production process, both consumers as well as individuals in the fashion industry will become more familiar with the names of production areas and companies. Companies in the denim industry will have the chance to meet with not only participating designers and brands, but also people from other industries, which leads to greater business opportunities.

Energizing production areas

Increased sales will result in a greater production output, which means that area-specific companies in the denim industry can continue to produce denim even in the off-season and ensure the stability of their sales. Collaboration with well-known brands overseas will make it easier for area-specific domestic brands to be recognized in the overseas market, thus amplifying the business opportunities between companies in the Japanese denim industry and their international counterparts.

Creation of new jobs

Branding the region as the best among all denim production areas in Japan will encourage more people to seek employment in the area, which leads to the creation of new jobs.