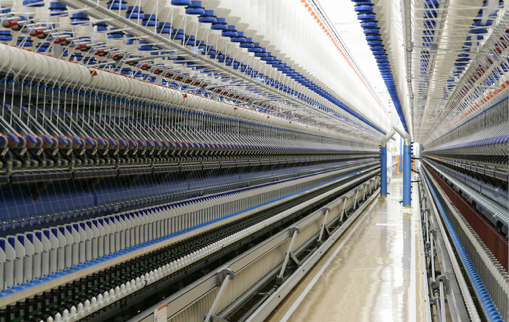 "We are the only one who is capable of integrated production of denim fabric from spinning to sorting and processing in Japan"
Fully Integraded Production (spinning, dyeing, weaving, finishing) and Sales of Denim Materials
In order to achieve the highest quality, we have strived for a thorough manufacturing and quality control system. We are the only ones who have built the integrated production of denim fabric from spinning to sorting and processing in Japan and provide high quality denim steadily.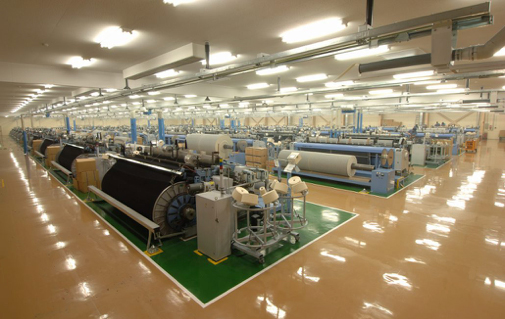 We spin cotton which was very carefully selected from around the world at our own spinning mill and create rich and strong indigo color through repeated "dyeing."
Also, we receive great recognition in the US and European markets where there is strict inspection for imported items, by setting up our own high quality standards and implementing high level quality management. We develop denim samples for 700~800 denim projects and commercialize only excellent denim which have cleared through strict checks.