COLLECTION

-NEW ITEM
AMERI _ TWIN DENIM FLARE SKIRT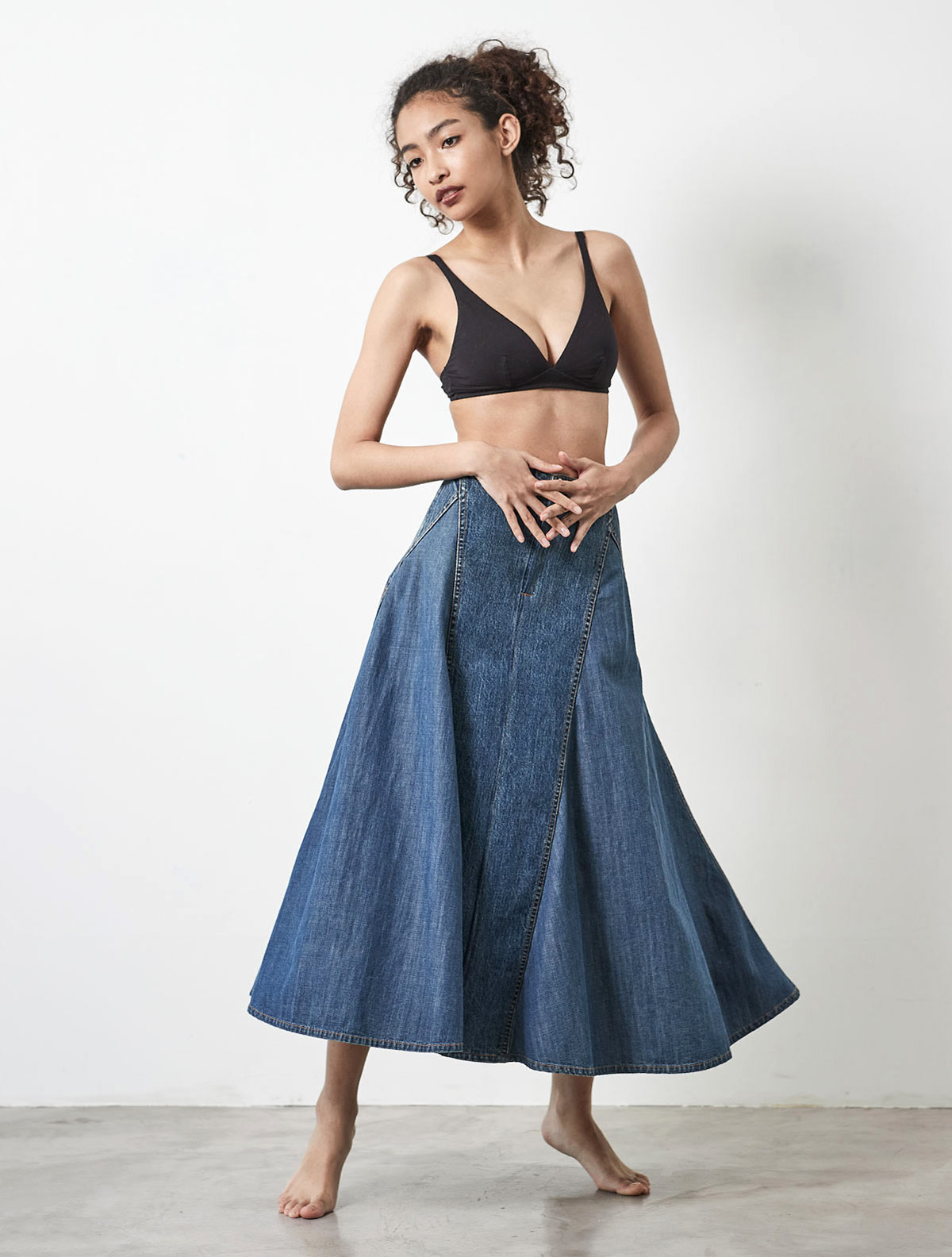 TWIN DENIM FLARE SKIRT
This flared skirt is made in Japan, both in fabric and sewing. The skirt is made from a combination of two different denim fabrics. Both sides of the skirt have a beautiful flare and fall of the light ounce. The light ounce in both side parts is made of 6.5oz denim fabric from sustainable organic cotton produced in Bicchu-Bigo. The yarn is a super-long organic cotton with a lustrous sheen and just the right amount of oil to give it a supple, soft texture. The heavy ounce in front center part is made of 13.25oz Kaihara denim. The denim is dyed using a combination of indigo and sulphide dyes. The denim is washed with a special technique that gives the denim an authentic faded and slubby look, just like vintage denim.
MODEL NO.

JD-SK01-21AMR
COLOR

MEDIUM INDIGO
SIZE RANGE

1/2
COMPOSITION

COTTON 100%
PRICE

¥27,500 (tax included)
DYEING

SAKAMOTO DENIM CO.,LTD. / KAIHARA CORPORATION
FABRIC

KAIHARA CORPORATION / SHIBATA CO.,LTD.
SEWING
FINISHING